Workin' on our night moves in the summertime
'Night Ride' returns after 33 years
Get more Retrontario in your inbox every Monday by subscribing to this newsletter.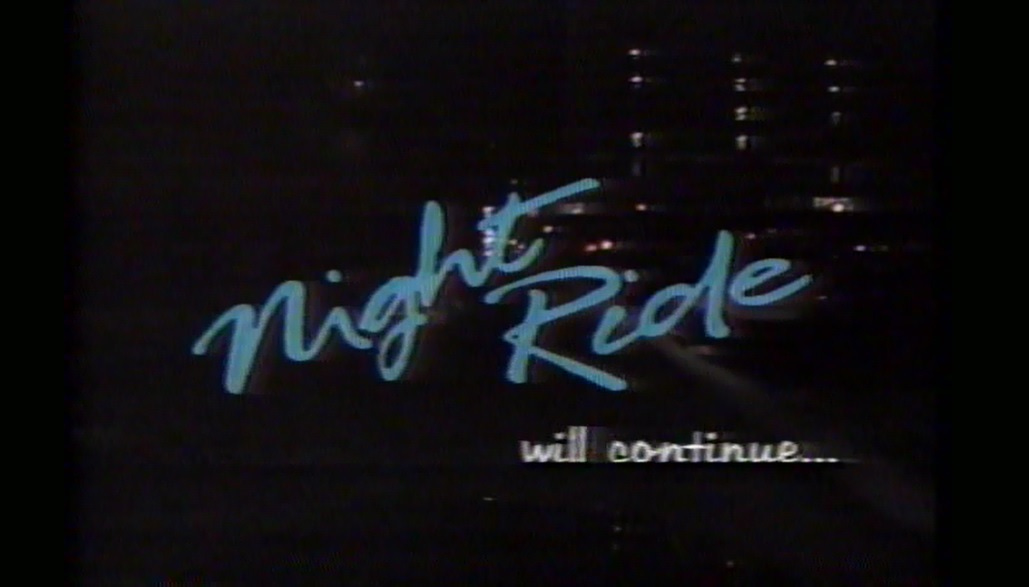 Created in part to circumvent Canadian production requirements, Night Ride, Night Walk and Night Moves were Global Television's 1986 trilogy of POV journeying around downtown Toronto. The shows are now minor cult classics, and credited as harbingers of the slow TV genre. (Also, they made flugelhorn maestro Guido Basso a household name… among insomniacs who watched the credits.)
Contrary to most hazy memories, just one episode of each was produced, and repeated nightly through 1993, when tacky infomercials took over. But the YouTube channel My Night Walk (which houses hi-resolution copies of the originals) has created a new, second episode of Night Ride. It features 4K Ultra HD video footage of 2019 Toronto over the dreamy soundtrack of the original Global TV show:
---
A little more time of 1985
Not only did Corey Hart rock Ontario Place last month, but his essential ballad "Never Surrender" was the first of many classic 1985 pop songs featured in Stranger Things 3. Netflix's sci-fi series also made hay of New Coke, and the fictional Scoops Ahoy ice cream parlour—which recently re-dressed Baskin Robbins for a promotion at Woodbine Mall.
---
Retrontario's newsletter is six issues old. Catch up on the archives to see what we've covered. Subscribe if you're not getting this sent directly to you on Monday afternoons:
Share this newsletter in a text message, on social media, or by email by clicking here.
---
A living mystery gets booked
Ambrose Small has been a recent obsession for Toronto Star reporter Katie Daubs. But he was also once the subject of an unconventional "Newserial" on CityPulse: Bill Cameron hosted a sort of proto-Unsolved Mysteries period recreation, over five evenings, 40 years ago:
---
Grapes won't be trampled
After rumours swirled that Rogers Media would retire Don Cherry from Hockey Night in Canada, the 85-year-old dispatched a denial—which means that we won't have Grapes-free TV in 2019-20. But there used to be a lot more Cherry out there. Not only was he ranting on the CBC, and his own show Grapevine, he was the pitchman for everything from Mennon to Ford Motors to Fibreglass Pink, and more:
---
Shots to your dome (nyeah eh!)
Rogers replacing or re-shaping the Rogers Centre is also being buzzed about. The company paid $25 million for it—about 5% of the original cost. Perhaps now is the time to "share the dream" and unload those collectible pieces of SkyDome roof, which were being shilled on TSN non-stop in summer 1989:
---
Toronto's News Burrito comes out at 12:36. Sign up for daily Canadian media news.
---
The ongoing history of dopey PSAs
"Barely high is still too high to drive," say new Ontario public service announcements. While not as hysterical as the anti-drug campaigns like "Right To Say No," the new ones lack the maturity and nuance of this anti-pot classic:
---
A brewer's detail from Retrontario
Toronto Brews opens on Saturday, July 13 at the Market Gallery in St. Lawrence Market, Retrontario is proud to be a partner of this historical exhibit, for which we curated a reel of classic beer commercials from the '70s, '80s and '90s. However, we didn't include this one:
While you won't see this at Toronto Brews, check out the rest of it, until December 28.
---
Get a newsletter about the world of non-fiction. SHuSH is where book publisher Kenneth Whyte has recently covered topics like the only way to be a writer, and the evolution of writing about tennis. Sign up to read more: