"Horror hosts" became a staple of North American television stations in the 1960s. Often, it was a weatherman or local car dealer in a monstrous costume who was screening scary black-and-white films, with sketches or other no-budget filler.
The most famous latter-day campy example was "Elvira, Mistress of the Dark." But before her, New York had Zacherly, who was legendary enough to work as a rock radio DJ until age 77. There was Sir Graves Ghastly in Detroit, Ghoulardi of Cleveland, and Chicago's Svengoolie.
SCTV's Count Floyd was a spoof of a horror host, portrayed by Joe Flaherty, who was meta-moonlighting as newscaster Floyd Robertson. Monster Chiller Horror Theatre bits were an homage to the Chiller Theater that Flaherty watched growing up in Pittsburgh.
The stature of the horror host has grown over time: the concept was the focus of a 2006 documentary, American Scary, and endless debates about which was the weirdest one. Mystery Science Theater 3000 also brought the premise into a new era of ironic humour.
But, for viewers in Toronto, the horror host legacy started when Adam Keefe dressed as a vampire for WKBW Buffalo's Fright Night Theater, which aired from 1963 to 1969.
---
Monsters We Know and Love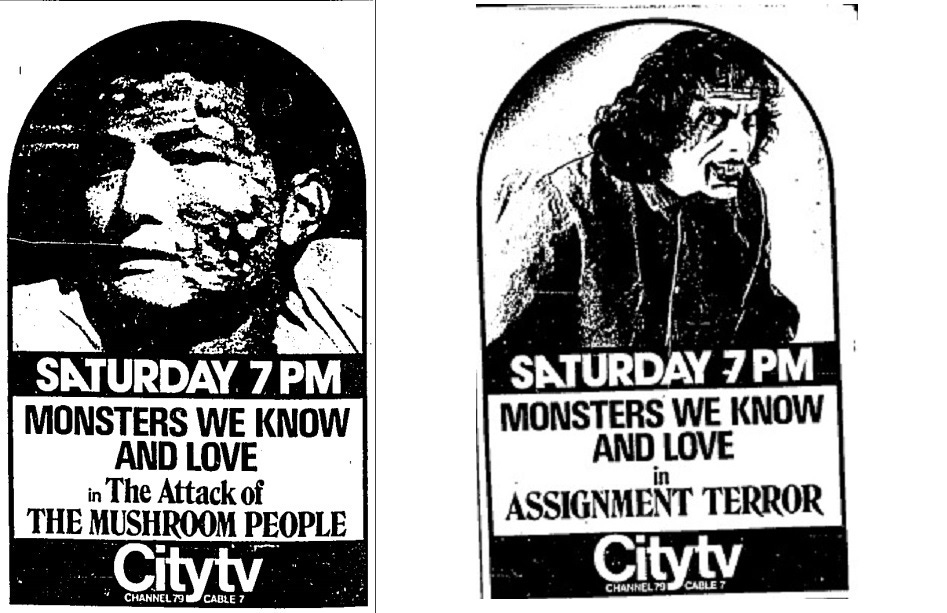 Toronto had bona fide horror hosts, even if their legacy has largely been forgotten. Citytv's Monsters We Know and Love launched in 1974, with emcee Gene Taylor, and Art Nefsky as Igor. The show screened horror and monster films, along with bizarre musical numbers and lip-syncs:
Gene Taylor was probably the first breakaway star of Citytv. He fronted the channel's daily call-in public affairs series Speak Easy, and a series of specials from Sea World. He was also the first host of their legendary disco dance party Boogie, then headlined a bizarre 90-minute lunchtime show, Bazaar, a forerunner to Breakfast Television.
(Taylor left Citytv in 1977 for a talk show on CBLT, then moved back to his hometown of Detroit. He continued to to appear each morning on Toronto radio—doing "Taylor's Trivia" segments with Don Daynard on CKFM, and then CHFI—until late 1999. Taylor died on January 6, 2001, at age 53.)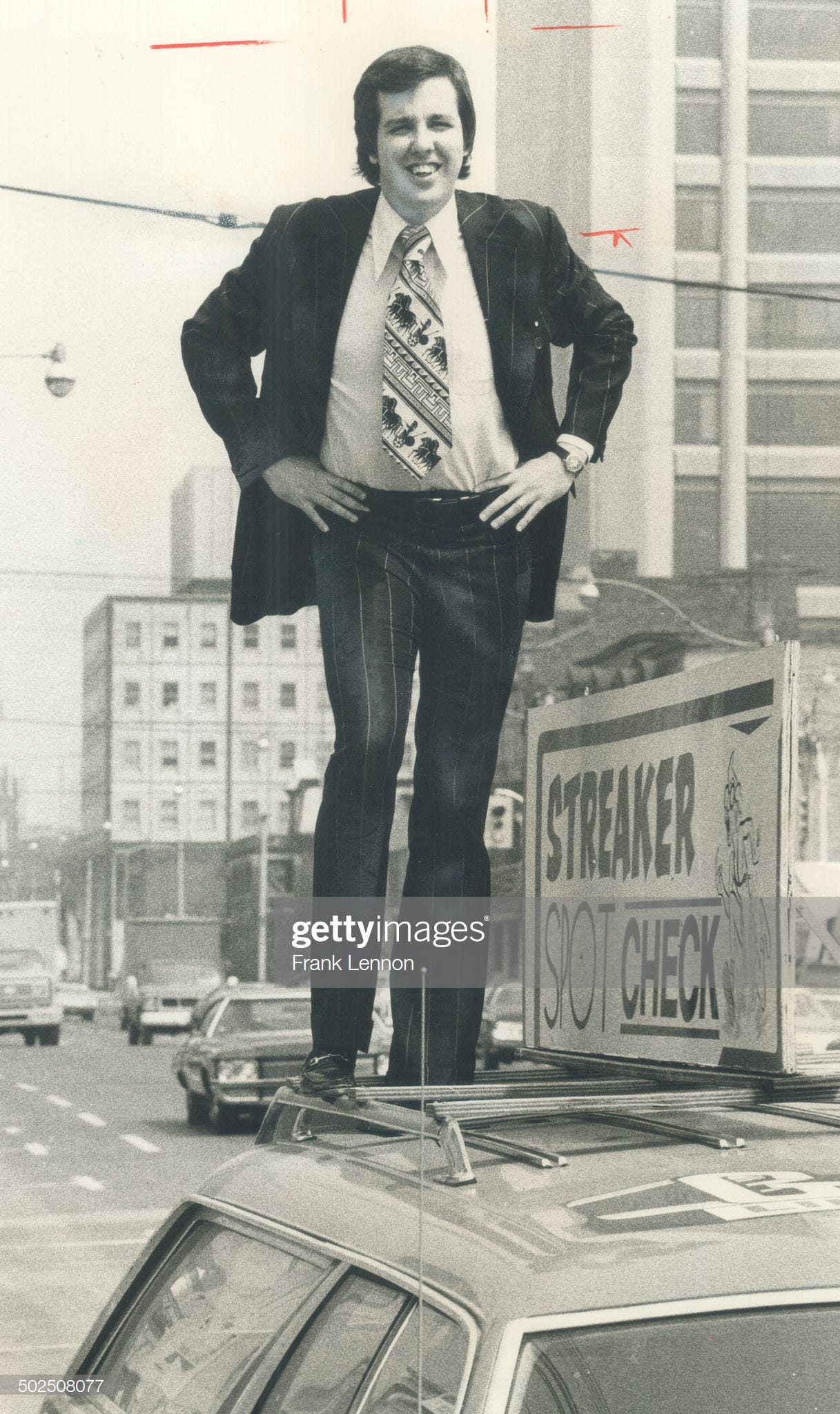 Monsters We Know and Love films included Assignment Terror, Son of Frankenstein, She Wolf of London, The Spider Woman Strikes, Blood of Dracula, Black Sabbath, Beast of Morrocco, War of the Monsters, Eye Creatures, The Terror, Day of the Triffids, Graveyard of Horror, Tombs of the Blind Dead, Dracula Vs. Frankenstein, The Demon Planet, The Attack of the Mushroom People, Beware the Blob, and Gamera vs. Monster X.
---
All-night technical difficulties
The closest thing we had to a horror host after Monsters We Know and Love was Chuck the Security Guard, on Channel 47's The All-Night Show, although scary movies were just one of many genres screened on that shift.
Here's a clip from around Halloween 1980, when their screening of George A. Romero's Night of the Living Dead goes off the rails:
---
The new voices of horror
By the 1980s, Citytv's de facto horror hosts were the on-air announcers. Here's an unknown voice setting up Citytv's Halloween screening of Friday the 13th, followed by Mark Dailey's very first on-air voice intro for Great Movies, and then Marilyn Lightstone giving it try for Phantom of the Paradise:
---
Let mom or dad inspect your candy
WUTV Buffalo 29's 8 O'Clock Movie host Linda Pellegrino appeared in this classic 1984 PSA about Halloween safety, from the era when spooky urban legends like razor blades in apples and strychnine in cola ran rampant:
---
Peter Pumpkin's PSA purgatory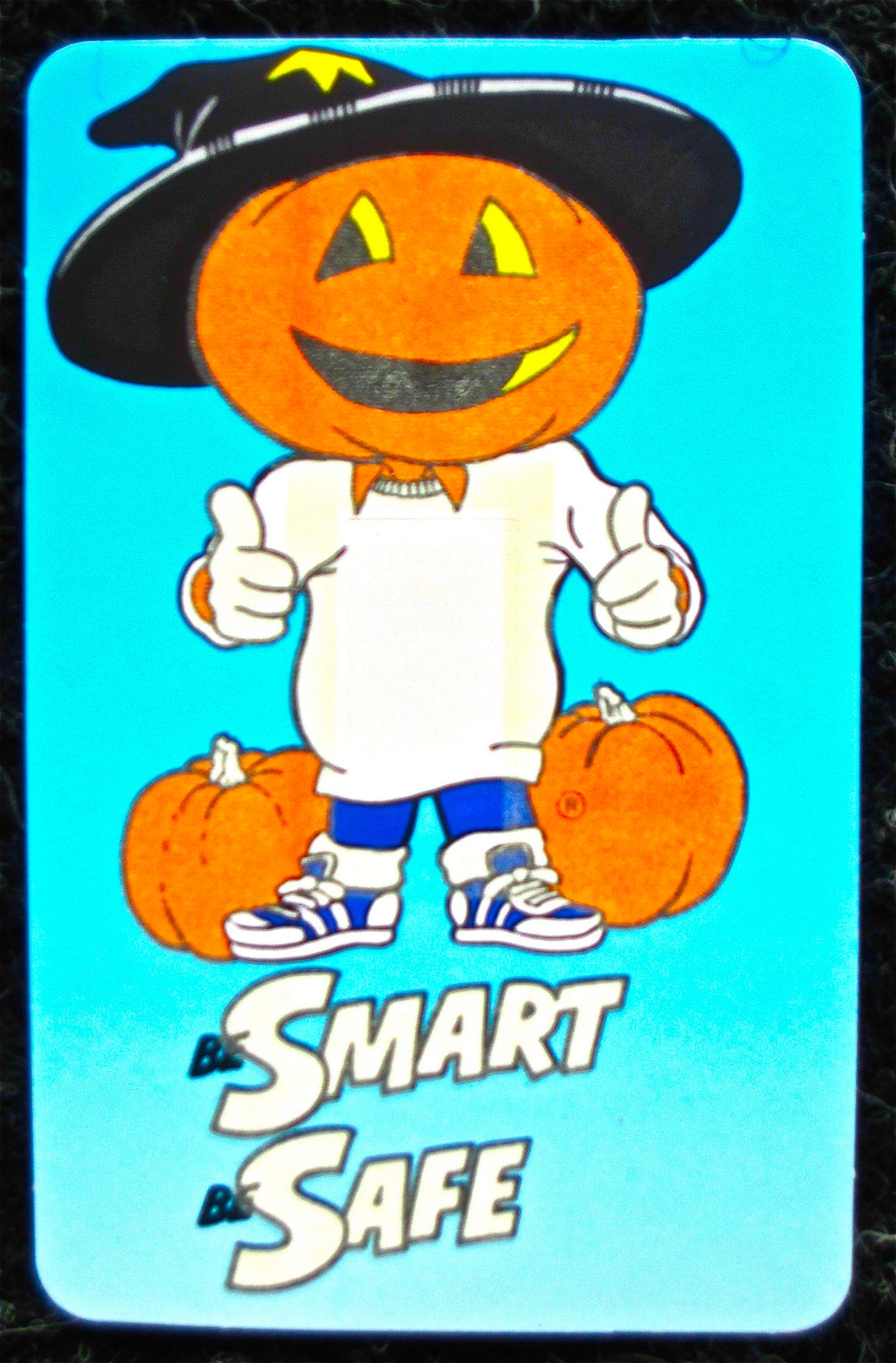 The heroic "Peter the Pumpkin" was created by Toronto ad man Gary Gray (Smarties, Heinz, Kool-Aid) as a character that could help kids navigate the challenges of Halloween night, while staying safe. Paid for by Rowntree Chocolates, the character first appeared in the 1970s, but stuck around to halfway through the next decade:
---
Revenge of the orange box
Starting in 1955, the orange Unicef boxes were as much a part of Canadian Halloween as pumpkins and molasses witch candy. After retiring the program in 2006, when pennies started going to heaven, the Unicef box returns this year. Here are two spots from the golden era, starring the Degrassi High gang, and Sharon Lois & Bram:
---
Send tips, comments, and other flotsam and jetsam to @retrontario on Twitter, or ed@retrontario.com. More old newsletters you can use are in the archives.